20/20 action returns to Koornang Park Carnegie this Saturday with three big 20/20 matches in one day!
The first match 20/20 match kicks off at 12.00pm with Carnegie's 2nd XI vs McKinnon's 2nd XI.
Then at the at 3pm we will be unfurling last years 1st XI premiership flag.
At 3.30pm the second 20/20 match will get underway with Carnegie's 1st XI taking on McKinnon's 1st XI
The Carnegie Xmas Party will kick off at 5.30pm during the 1st XI match.
Then to finish off the evening Carnegie's up and coming U-14 junior stars will play a 20/20 exhibition match at 6.15pm.
The BBQ and bar/kiosk will be running all day and we will be running a big Xmas raffle during the day. This will be be the last chance to get together this year so come down a join the festivities.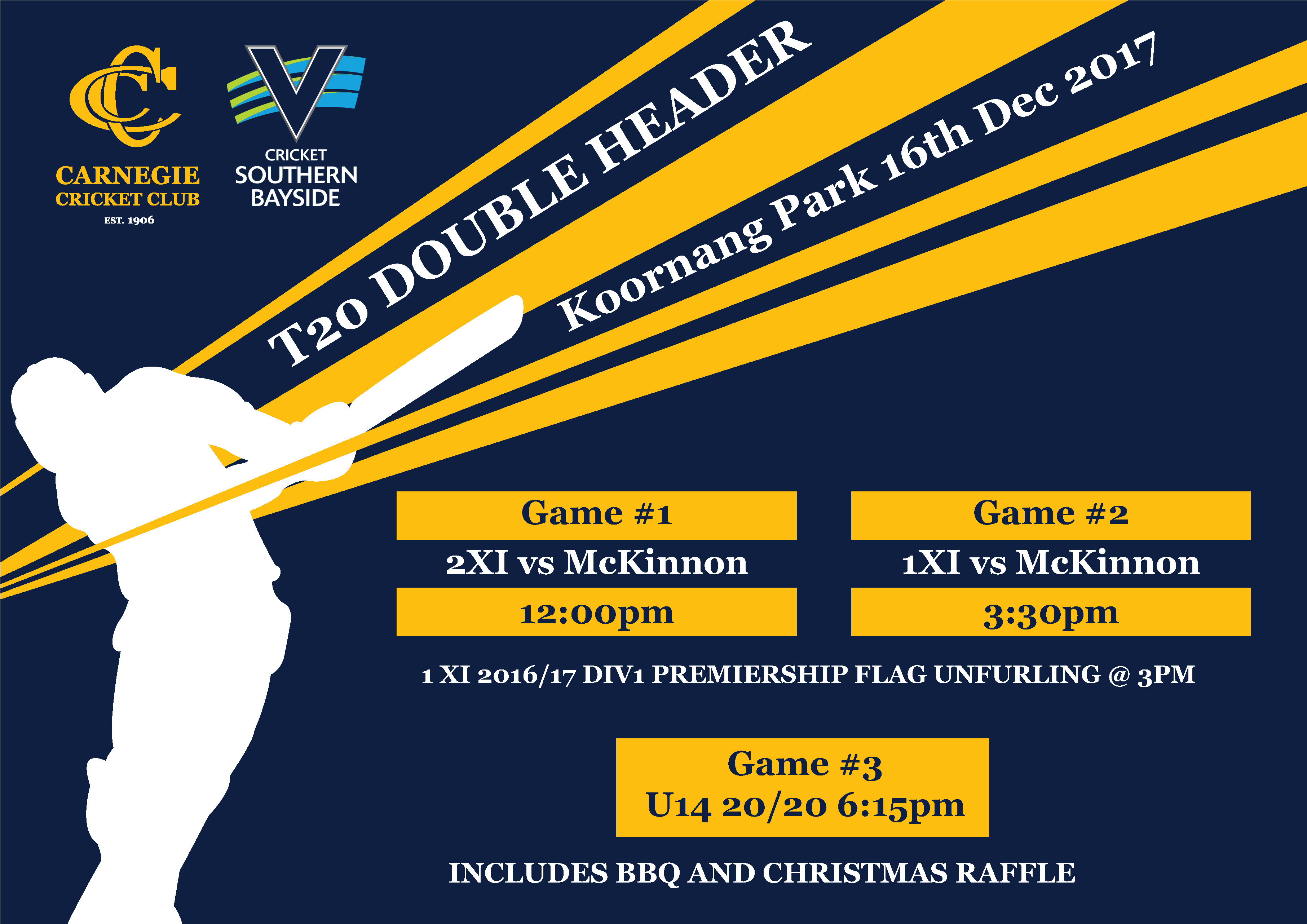 Go Neggies!