Carnegie Cricket Club is excited to announce the addition of our first all girls team to compete in the All Girls Cricket Competition (AGCC).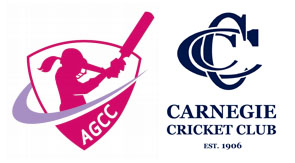 We welcome all girls who are aged 9-13 (and older) to come along and improve your skills, stay active and enjoy a fun summer of cricket and camaraderie playing against other all girl teams from Melbourne's inner eastern suburbs.
Matches are played Wednesday evenings, 5-7.30pm, training is once a week  – night TBC.
Please read the 2015/16 promotional flyer and AGCC FAQs for more details. Please contact Penny Callaghan on 0401 825 141 or Clare Murphy on 0414 443 846 with any queries.