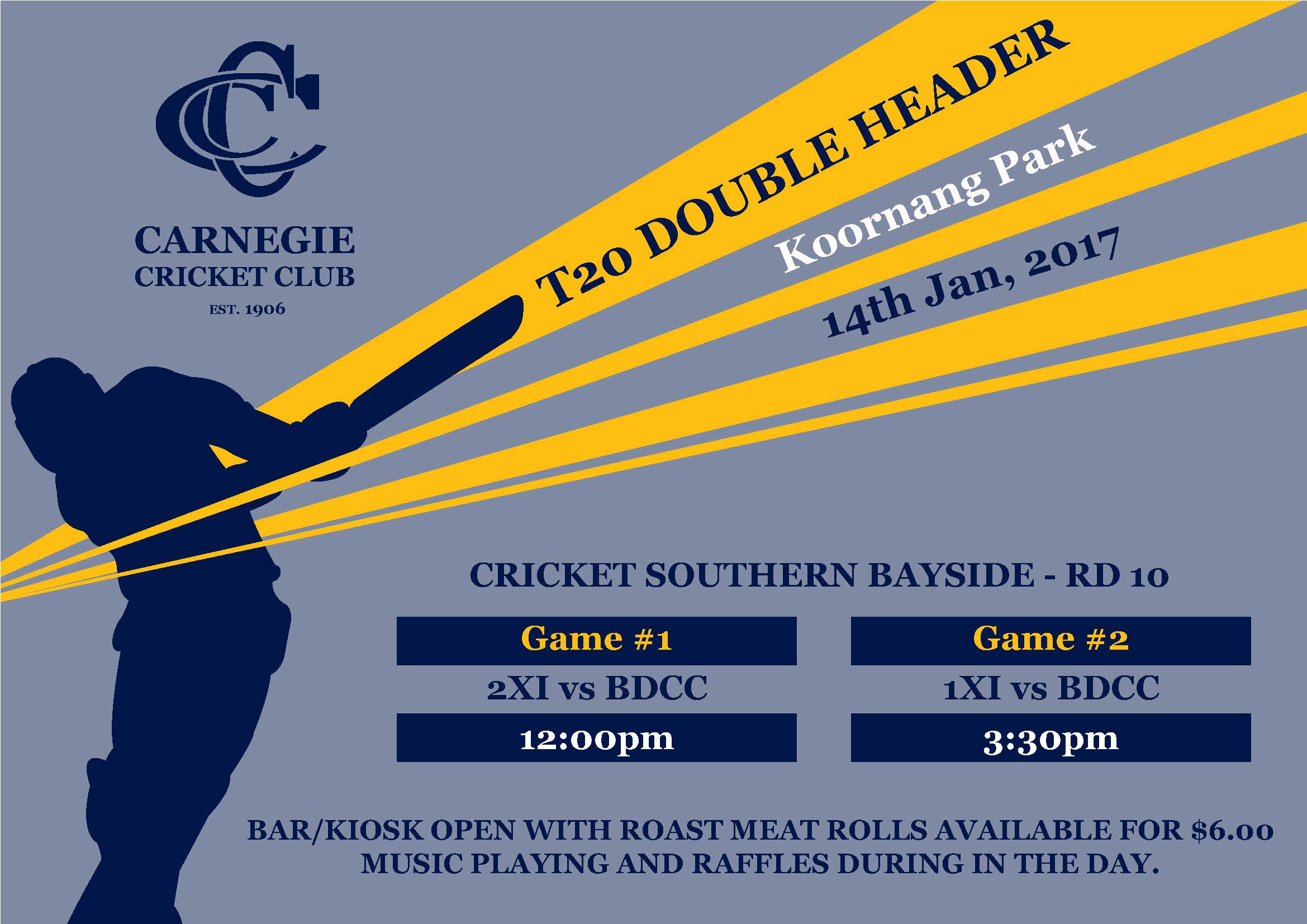 20/20 Cricket returns to Koornang Park this weekend with both the CCC 1st XI and 2nd XI playing this Saturday.
Match 1 kicks off at 12pm with the CCC 2nd XI vs Brighton District 2nd XI in CSB Div3
Match 2 kicks off at 3.30pm with the CCC 1st XI vs Brighton District 1st XI in CSB Div1, this match is 1 vs 2 on the ladder and should be a great game, the match will conclude at 6pm.
In the break between the matches the T-20 blast kids will keep the entertainment going playing a short match on the ground.
During the games music will be playing as the batsmen head out to bat and when big shots are played. All the teams will be playing in coloured clothing and be using a white ball.
The bar/kiosk will be operating and we will have a roast spit going during the day with $6.00 meat rolls available. Raffles will also be running during the day.
The day we be great entertainment with plenty of good quality cricket on display. Club members, friends, family members and the general public are all most welcome.
Go Neggies!