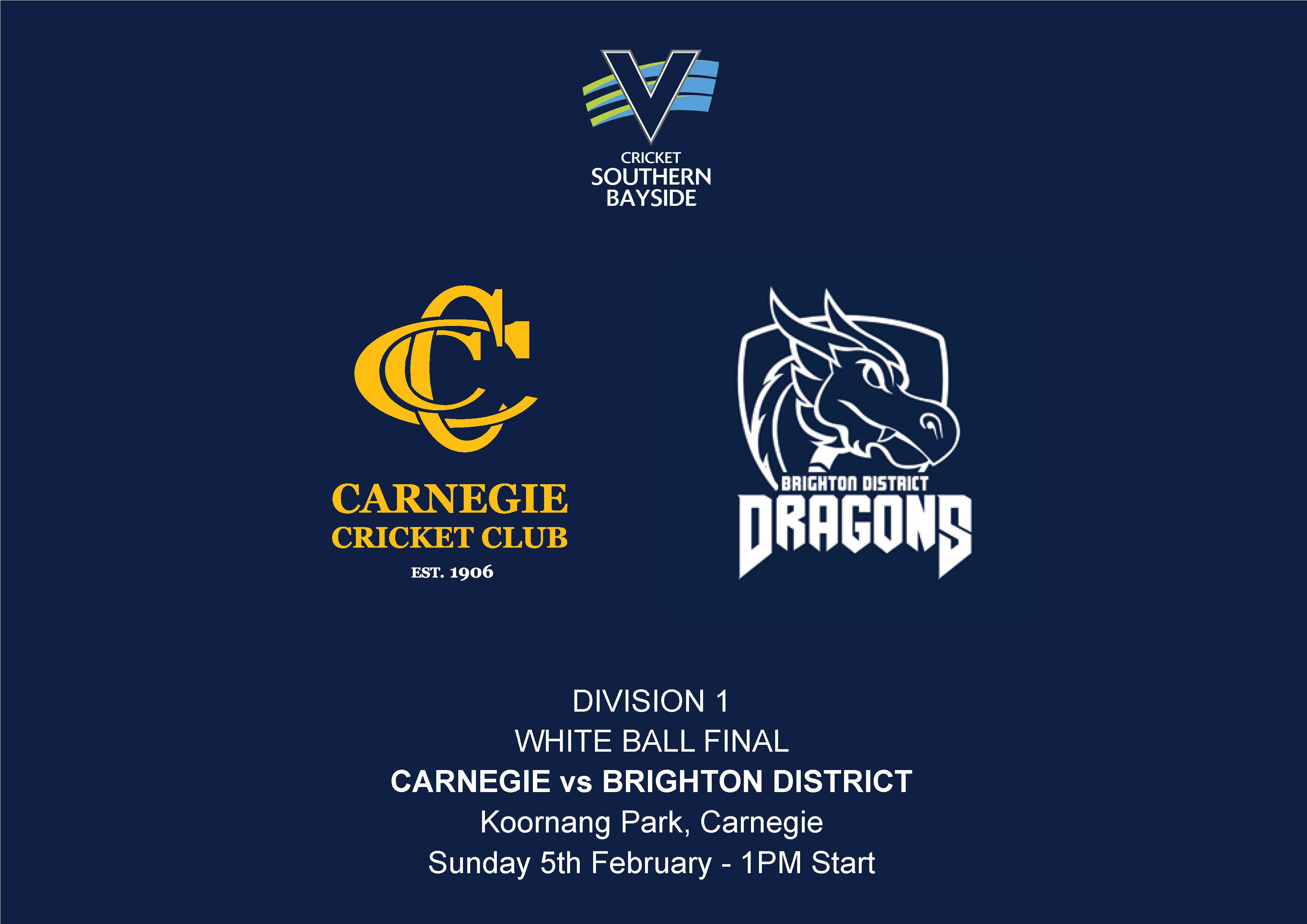 The Carnegie CC Saturday First XI have made the CSB Division 1 one day grand final, this will be held this Sunday at Carnegie's main ground Koornang Park @ 1pm vs Brighton District CC. The CSB comp was set up this season by Cricket Victoria and all the VTCA southern teams moved into the new comp. The comp very much follows the District cricket structures. So this year for the first time we have played a white ball competition within the normal 2 day red ball competition with all the points counting towards the 2 day ladder but also counting towards a white ball ladder. The white ball games were a mix of one day matches and 20/20 matches and was really enjoyed by all the players. Currently the first XI are on top of the ladder in both 2 day and 1 day ladders and have made it so far through to the white ball grand final.
The grand final is this weekend with some serious talent from both home and overseas to be on show in both teams. The last match between the 2 teams was a 20/20 match 2 weeks ago that came down to the last over with Carnegie winning in a close one.
The match is 40 overs per side kicking off at 1pm, the match is played in coloured clothing with a white ball. There are over restrictions, fielding restrictions and a reduced ground size as per district rules.
The club will also have the famous Stuart Easton roast spit running during the day with Lamb, Chicken and beef available. The rolls are $6.00 each. The bar and kiosk will also be open. The club will also have music playing during the intervals and some milo and T-20 blast action happening in the main break. It will be a family friendly atmosphere and plenty of Carnegie juniors will be around.
Make sure we get a big crowd down to support the boys as they play in our 3rd first XI GF attempt in 7 years and attempt to win our first 1st XI premiership in 20 years.
Go Neggies!