Time has come for the great Steve Yeats to hang up the boots, well what can i say…it's not hard there is plenty to say about the man.
Steve will play his 429th game for Carnegie Cricket Club, what an achievement. This has taken 30 years, and numerous rounds being washed out in the old days before covers.
Steve's career has been both on-field and off-field.
Off-field: Steve was president of the club, life member, served many years as a committee member, cricket committee member, VTCA club delegate, chairman of selectors, player liaison, club ambassador and numerous other appointments. Has been a regular at all club functions for 30 years and still is a regular around training and all the big matches that CCC plays in. Steve has always put the club first and this is another asset Steve is respected for.
On-Field: Steve has captained numerous sides within the club, 2nds, 3rd's, 4th's, 7th's. Most likely was most older current and ex players first 3rd XI Skipper as Steve had that job for many seasons. Mainly a bowler through his career he has taken over 500 wickets and later in his career hit a purple patch with the bat, whilst never at all-rounder status Steve did start to open the batting a few years back. Numerous bowling awards he has won again too many to mention, Steve was known for bowling long spells and getting the extra bounce that his extra height provided. Steve is well known through out both the VTCA (VJCA) and the MCA competitions where he has played most of his cricket.
As a mate: I think most that have played at Carnegie in the past 30 years would class Steve as a mate, mentor, good bloke and always keen for a beer and a chat. In the old days numerous committee's were also kept on edge wanting to know if he was going to get a ticket running at an AGM and have anther go as president. You could never call Steve a sheep on club matters and he always had his own view on things, another one of the many great things about the man.
Steve will be missed on field but i'm sure off field he will still be as active as ever seeing his beloved club strive for on-field success and continue to grow. At "62 years young" as he say's i'm sure there will also be some time away from cricket on those hot Melbourne weekends.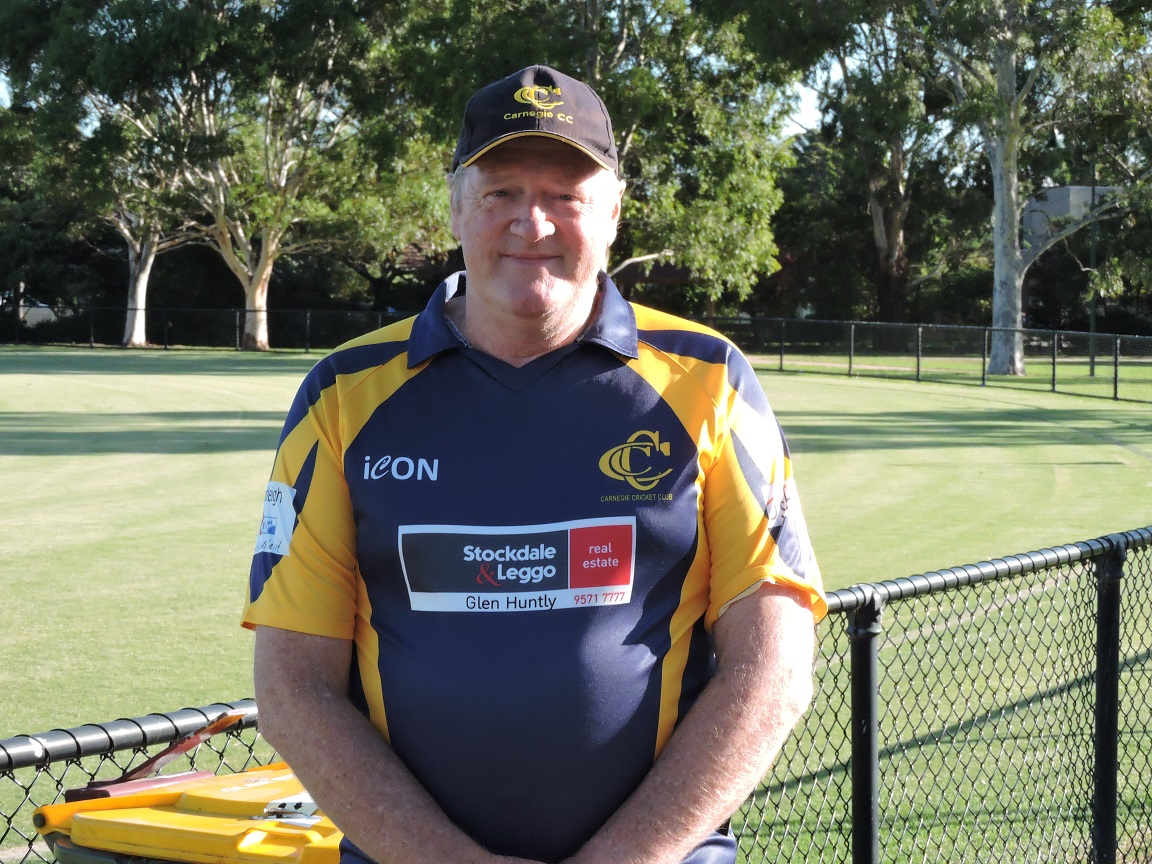 As most would be aware by now Steve's last game is this Sunday the 26th of Feb starting at 12.30pm at Koornang Park. The club are making a day of it and there will be music, Roast Spit and many photo's to be taken with this great Legend of the Club.
There were so many things that i could have further added and no doubt numerous great things that Steve has achieved that i haven't mentioned but hopefully this gives everybody a little bit of an extra insight into Steve.
Regards,
Murf
Go Neggies!